LEILA & THE TEAM
Leila Haddioui - Founder & creator of the BOVISAJ Face Fithness program
LEILA & THE TEAM
Leila Haddioui - Founder & creator of the BOVISAJ Face Fithness program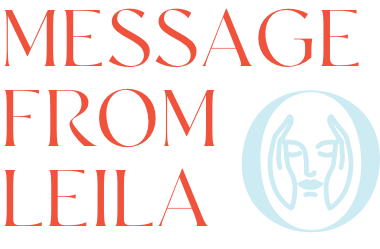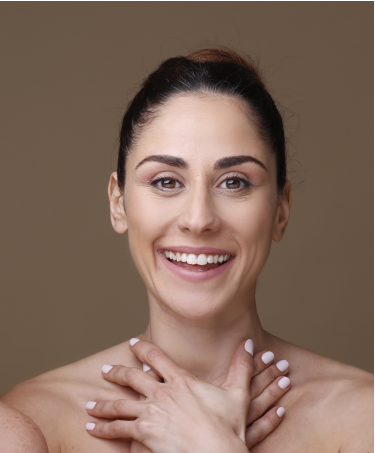 Living a life of service and giving value to others is a life well spent.
I created the BOVISAJ face fitness platform to share my knowledge and create a safe space for dynamic self-care that welcomes everyone who is called to practice with me.
The BOVISAJ face fitness technique not only helped me look younger but made me feel more aligned, stornger, empowered, more confident and more positive. I feel blessed that I get to share these benefits with wonderful people around the world.
The BOVISAJ platform was created with you in mind. I want you to feel welcome here. I want you to feel supported here. And I want you to feel the joy of receiving the same benefits I have over the years.

Visionary and Founder of BOVISAJ, Leila Haddioui, left her high-paying corporate job in London to start BOVISAJ in a mission to help reshape the face of the beauty and wellness industry.
She discovered that via a combination of face yoga, Japaness self-massage, and acupressure elements – done on a consistent basic – you can reshape your face, improve symmetry and reverse the signs of ageing by up to 5 years.
Bovisaj Face Fitness is an exciting, natural, non-invasive soiution for ultimate skin rejuvenation.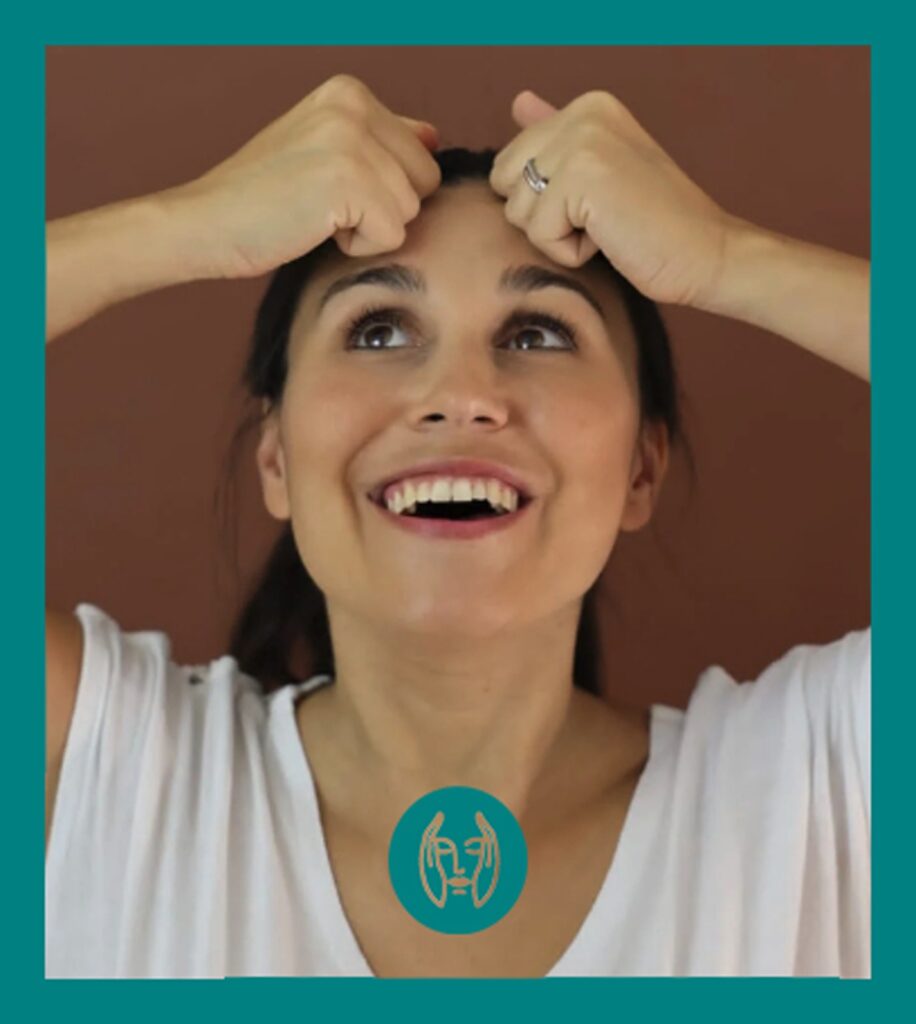 The techniques that we learn in the Bovisaj training come from the best specialists in the world, and have been tested and chosen with care, to allow me as a coach, to give the best to my clients.
Moreover, the training is updated regularly to be as innovative as possible. I am proud to have been trained by Bovisaj and to share my passion with my clients.

LAETICIA - TEACHER TRAINING 2021
Meriem, a world traveller – has seen the benefits of how various cultures approach face fitness / yoga. She started her started my health journey in her twenties, initially just exploring general body fitness – then realised this had an amazing impact on the mind – and face! A firm believer in "au naturel" – she embraced the BOVISAJ natural and non-invasive approach to Face Fitness. She is committed to working with her clients to share the BOVISAJ benefits creating a happier and younger looking 'you'. She believes the BOVISAJ method is a holistic journey that of course, works the facial muscles – but ends up benefitting the entire 'you'. She partners closely with clients to use the BOVISAJ method to create results and increase the 'happy'.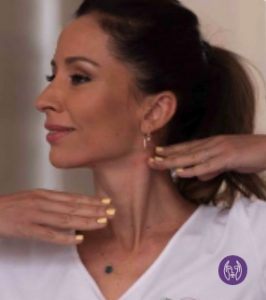 Fitness &Face Fitness Coach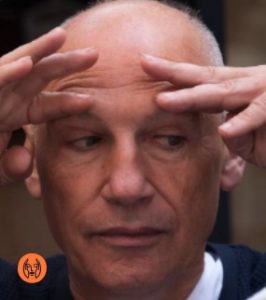 Alain has been an author and trainer focusing on Facial Yoga since 2004, a passion since his early teens and now brings those years of experience to the BOVISAJ Face Fitness platform. His experience comprises the public and private sector. A published author, Alain uses his considerable face aesthetics knowledge combined with his innovative approaches to benefit BOVISAJ clients. Alain has been a key person in the Level ll of our teacher training, and works closely alongside Leila to provide the best teacher training to our clients, He is a part of our Jury for Certification.
Face Yoga, meditation, visualisation, EFT, Hypnosis certified, Laughter youga
Fatim, is our very own international women of mystery. Born in Casa Blanca, she was raised in Saudi Arabia, studied in France and now is happily residing in Cash Blanca, Morocco.
Fatim enjoys naturally healing the body and has studied a range of disciplines that is as varied as her multi-cultural upbringing.
Fatim  has dedicated 5 years of her life to studying Chinese medicine, acupressure, and acupuncture. For the last 2 years, she has focussed on the power of face fitness when combined with the Gut she stone.
She happily teaches her students to use the Gut she to cure anything from a puffy face, to sore muscles in the neck and even bloating of the abdomen.
Fatih's joy and unwavering belief that breath work, meditation, face fitness and Chinese medicine supports the body to naturally heal itself makes each of her classes unique and dynamic. She loves to leave every student happier than when she found them, so join her class today for a positivity boost!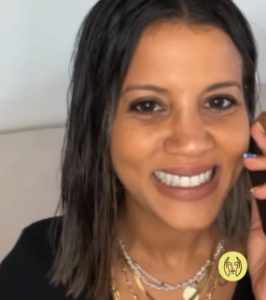 Gua Sha, acupressure, meditation, self massage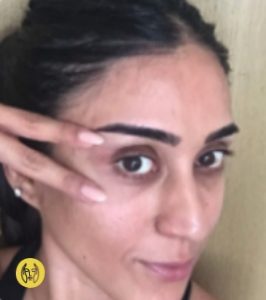 Karishma is a yoga teacher with a holistic view on life, exercise and many other things. She discovered BOVISAJ face fitness a few years ago and loved the results she got on her own face and her own skin. Deciding to augment her already impressive skillset and knowledge about the body, Karishma undertook intensive training with Leila to fully understand the face, the muscles, the anatomy and how we can shape and sculpt them. Karishma has seen for herself how her own acne has cleared up, her own face has brightened, her fine lines have been erased and she has resculpted her own face. She loves nothing more than to help her clients get the same results and is always available to help others by sharing her passion and knowledge on face fitness.
Face Yoga, meditation, visualisation, EFT, Hypnosis certified, Laughter yoga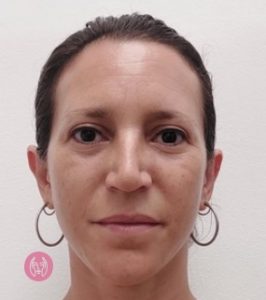 Face Yoga, meditation,
visualisation, EFT, Hypnosis
certified, Laughter yoga
Loubaba is joining the BOVISAJ family as multi-talented powerhouse and we are so happy to welcome her. Loubaba started her career in the furniture industry – managing supply chains, designers and so much more. She excelled in her industry but felt a pull to find what set her soul on fire. She decided to make a change, feed her passions, and redefine her life. Loubaba connected with her mind, body and soul so deeply and felt so complete in doing so, it is now her life's mission to share her knowledge with everyone she encounters along her journey. She found yoga and fell in love with the practices of Hatha, Wall, Hot, as well as the ever-so graceful Yin Yoga. Understanding how the body moves and stretches, as well as the power of muscles, helped her to recognise the value in face fitness when she attended a BOVISAJ class.
Instantly lighting up at this new workout, she completed hundreds of hours of BOVISAJ classes before taking the leap and getting trained up by Leila to run her own classes. Loubaba understands that the mind and soul are nourished when the body and face are exercised and taken care of.
She enjoys the totality of the workout, and seeing her clients looking better, younger, fitter as well as feeling happier and more relaxed too.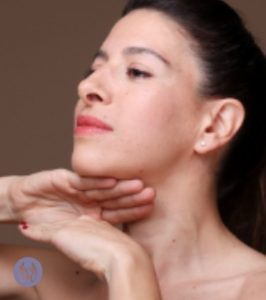 Mouna brings passion and experience to the BOVISAJ Face Fitness platform. Committed to on-going personal development, she brings this drive to working closely with her clients. The 2020 lockdown was her catalyst to share her knowledge and experience – realising that the face showed the stresses and hardships that bodies and souls create. She wanted to share the benefits of the BOVISAJ platform and make her daily face fitness routine fun and uplifting. Mouna helps her clients by tailoring the BOVISAJ platform and its many benefits with her experience ensuring a younger and happier face for all her clients. Mouna own a Modern school dance in Morocco thus she designed a special Face Fitness class where she mixes Face Fitness with Upper body dance. she works on Face muscles and move the upper body in a very gracious way.
Face Yoga, Face fitness, Stress relief, Modern dance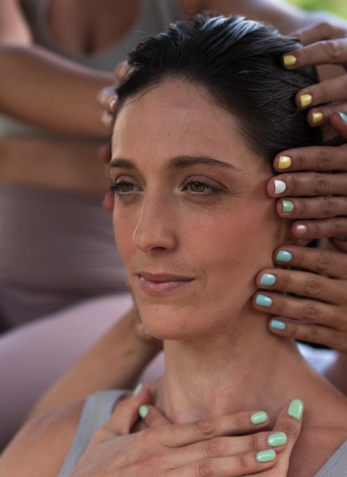 I loved the Bovisaj teacher training. What I really found exceptional is that Leila managed to put the whole training in a very professional and funny way, and she gives easy names to all the face postures to remember easily which is UNIQUE to Bovisaj, and it has facilitated my learning.
The training is really rigorous, we learn how to provide specific personalised daily routine that matches our clients needs

MOUNA THEACHER TRAINING 2021
Sign up to be notified about our next Teacher Training event and
see how BOVISAJ can change your life, both inside and out.